I've created a bunch of really useful in-app bookmarked searches for Everything.
Each bookmark has a keyboard shortcut and associated macro. I have tested it with the latest available beta and stable versions of Everything and it works fine.
Enjoy
Version 1.8 is out! (updated: 19/03/2017)
Version 1.8 adds some more bookmarks
What is it? Check the preview below...
Preview: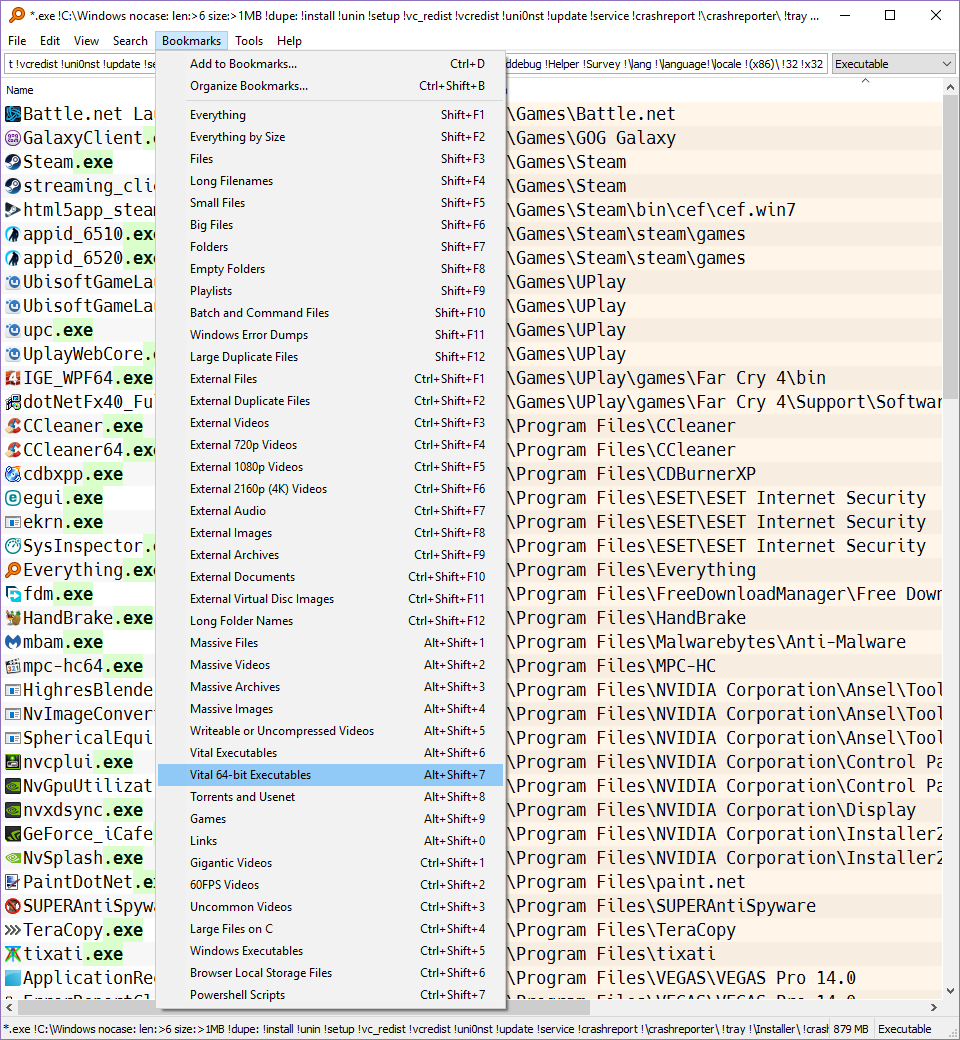 Bookmark Import File Download (tiny .CSV file):

https://mega.nz/#!14omEICR!ecM_6Im8uCiO ... OQpW8tg3N4
OR


http://www.mediafire.com/file/m621mtp8y ... kmarks.csv
OR (with .csv preview)


https://www.dropbox.com/s/rjh4qararujhp ... s.csv?dl=0
Installation:
Close off Search Everything (including tray icon)
Backup your original Everything "Bookmarks.csv" file in Everything's Roaming Profile. (%APPDATA%\Everything)
Copy and replace using the downloaded file.
Relaunch Search Everything, check the Bookmarks Menu Item.
Please let me know if you have any suggestions or comments